Passion.
Connection.
Inspiration.
Dr. Shawn C. Jones is a dynamic speaker who connects with audiences to inspire thought and touch hearts. He combines knowledge from thirty years in medicine with his personal stories of catharsis and community service to deliver a unique and memorable experience for the audience, addressing the topic of overcoming physician burnout.
"This is a placeholder endorsement for Dr. Jones. This section can rotate to show multiple endorsements and talk about how wonderful he is."
Name and title of Endorser
Attacking Physician Burnout at the Organization Level
Hospitals, medical schools, and other healthcare facilities create an environment that promots burnout. Dr. Jones addresses changes that can be made at an organizational level to reduce physician burnout and support physicians' needs. It starts with awareness and compassion.
Overcoming Physician Burnout
After experiencing physician burnout himself, Dr. Jones is well-positioned to share practical strategies for physicians, residents, and medical school students to handle burnout without turning to vices as a coping mechanism. Emphasis is on the individual journey, improving emotional awareness, utilizing art and creativity for self-expression, increasing accountability through community involvement, and developing a spiritual practice.
Public Health Advocacy: Anti-Smoking Measures
Dr. Jones was the Chairman of the Committee for a Smoke-Free Paducah from 2004-2008 and was a vocal and visible proponent of smoking bans in public spaces. He shares his perspective on smoking as a public health issue as well as what it takes to make changes in the law.
Speaking Experience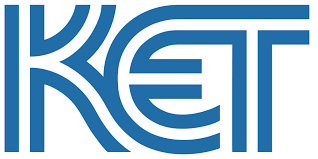 Book Dr. Jones at your next event
Dr. Jones is available to speak at conferences, seminars, workshops, retreats, grand rounds, and more, to speak to both individuals affected by burnout and the institutions they work at. As burnout among physicians grows by the year, his message of preventing and overcoming physician burnout is more relevant than ever.
Contact him today to discuss speaking opportunities
Are you suffering from physician burnout?